Firefly x PMed Promo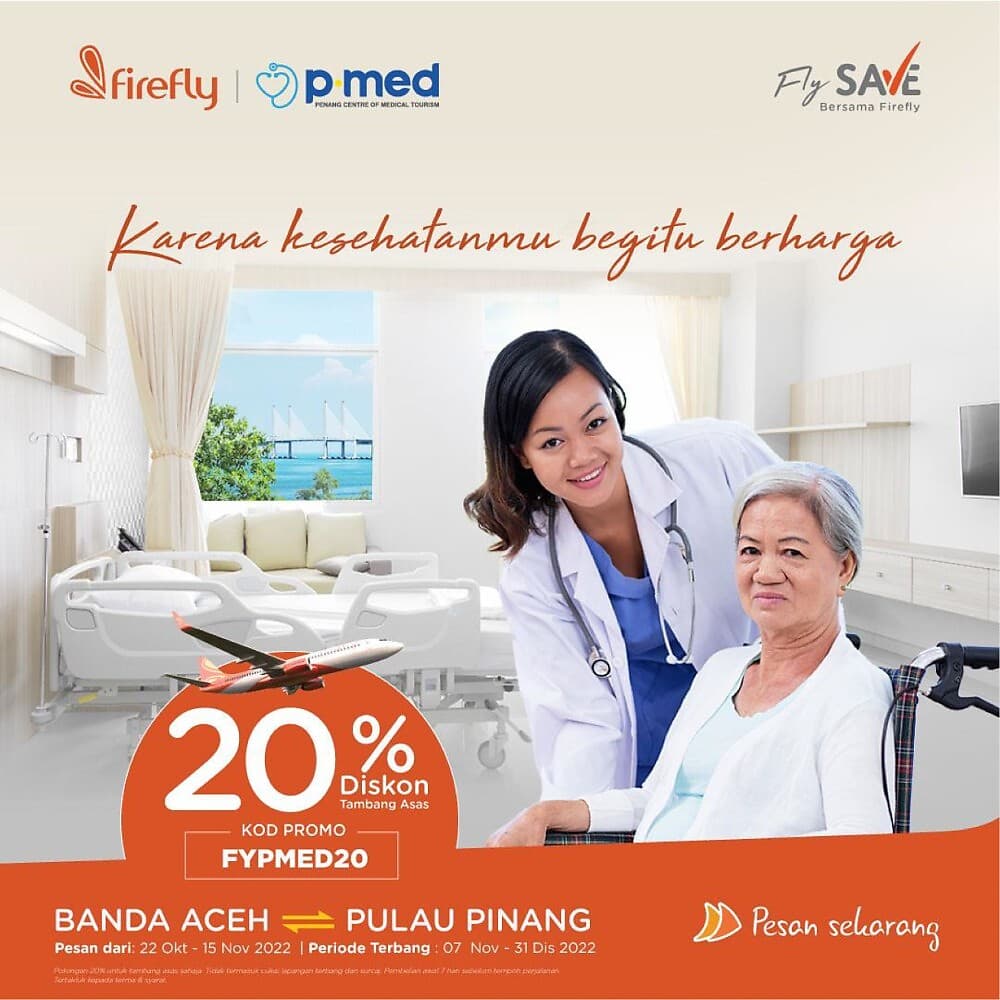 Good news for our friends in Banda Aceh! Firefly in partnership with Penang Centre of Medical Tourism (P.MED) is providing 20% discount off base fare for patients who are flying to Penang from Banda Aceh for medical treatment.
To enjoy the special discount, visit www.fireflyz.com.my and use discount code ???????? when purchasing your flight.
Terms and conditions apply.
Kabar gembira untuk semua kawan kita yang ada di Banda Aceh!
Dalam kemitraan antara Firefly dan Penang Centre of Medical Tourism (P.MED), Firefly telah memberikan potongan harga tiket 20% untuk semua pasien yang terbang dari Banda Aceh menuju Penang untuk berobat.
Untuk mendapatkan potongan harga special silakan kunjungi www.fireflyz.com.my dan gunakan kode potongan ???????? ketika melakukan pembelian tiket.
Syarat dan ketentuan berlaku.