Dragon Baby Special Offer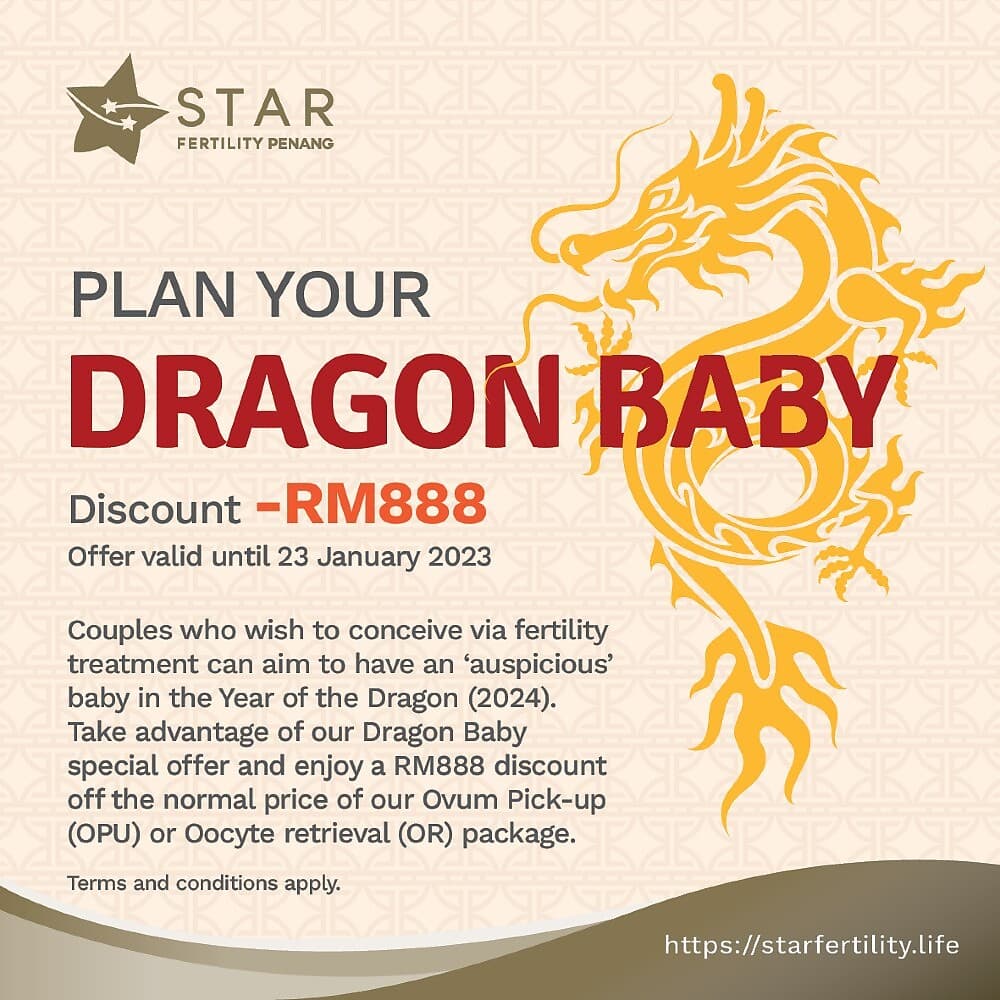 2024 is the Year of the Dragon according to Chinese astrology.
Among the 12 zodiac creatures, the dragon is regarded as the most auspicious sign - a symbol of power that has long been associated with emperors in ancient China.
Hence, people who are born in the dragon year are traditionally regarded as special, even destined for greatness.
Couples who wish to conceive via fertility treatment can aim to have an 'auspicious' baby in the Year of the Dragon (2024).
Take advantage of our Dragon Baby special offer and enjoy a RM888 discount off the normal price of our Ovum Pick-up (OPU) or Oocyte retrieval (OR) package.
Offer valid until 23rd January 2023.
To qualify for this offer, please 'like' and 'share' this promotion on your Facebook or Instagram account and present a screen shot for us to see.
Terms and conditions apply.
Please call, email, direct message or whatsapp our fertility clinic for more information or to make an appointment with our fertility specialist now!