Blog Template Not Full Width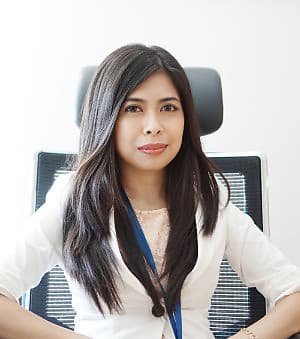 Prior to joining the Star Med Group, Chew Fang was the Head of IVF and Chief Embryologist at the country's largest hospital for 9 years.

Her current role is the Chief Embryologist for the Star Med Group where she will lead the embryology team to provide full fertility services to the people.

Clinical Success And Achievements
She led the effort to expand and improve the IVF Centre's services and played a crucial role in introducing and embracing new techniques which lead to clinical success and achievements.

Some of her achievements include :
One of the first proponents in the country to implement 100% blastocyst culture/transfer since 2011. Before the implementation, almost all embryos were transferred at two to three days after fertilization which is also known as cleavage stage embryo transfer.

First proponent in the country to introduce and to achieve pregnancy from Endometrial Receptivity Analysis (ERA) test in the country.

First proponent in the country to introduce and to achieve pregnancy from EndomeTRIO test in the country.

First proponent in the country to introduce Polarized system for Meiotic Spindle Imaging to further support the Single Embryo Transfer Program with better embryo selection strategy from the early stage of fertilization.


Among the first proponent in the country to introduce microfluidic sperm preparation procedure for better sperm selection for IVF treatment
She lead the design of the new IVF set up in the country's largest hospital according to international and local standards of Cleanroom.

She's also responsible to design the new IVF setup for the Star Med Group based on international Cleanroom standards.

Credentials And Experience
Chew Fang holds a Masters of Biotechnology of Human Assisted Reproduction and Embryology from the prestigious University of Valencia, Spain along with a Bachelor Degree in Biomedical Science from University Kebangsaan Malaysia (UKM).
As an embryologist, she gained her initial experience at UKM after her graduation as a Research Assistant in a Sperm Science Group.

During this period, she developed her interest in IVF and Intracytoplasmic Sperm Injection (ICSI) techniques.
Her ICSI experience proved to be an enormous asset in her later role as she decided to gain further knowledge on IVF by obtaining a Certificate in Assisted Reproductive Technology (ART) from the Embryology Academy for Research & Training (EART) in India which is a CRM (Centre for Reproductive Medicine - Cleveland Clinic, US) accredited course.
Chew Fang believes that to remain innovative and to advance as a team, it is necessary to develop knowledge and techniques in the ever-evolving fields of assisted reproduction.
She has pursued many international programmes that cover numerous fields in the diagnosis and treatment of infertility from various perspectives.
These include Repro-Support Medical Research Centre in Japan for Vitrification Technique, clinical attachment at reputed fertility centres such as the Fertility Center Hamburg in Germany, Chiang Mai University of Thailand and many more.
Personal Goals And Aspirations
Chew Fang believes in fostering a culture of excellence through investment in the latest technology to improve a patient's care.

She encourages her team to innovate continuously with constant self-monitoring of one's own performance which would enable them to make immediate adaptation and improvement at any level.
One of Chew Fang's favorite pursuits is traveling.

She quotes Miriam Beard's "Travel is more than seeing of sights, it is a change that goes on, deep and permanent ideas of living" as an inspiration for her travels to many countries.

It exposed her to different perspectives, experience, history, culture, and ultimately to be a better self.